Can't believe it is already time for summer to begin! The kids are loving the idea of not having to go back to school what so ever! Elora was the first to get out of school on May 29th. She still says she will miss her teacher but is enjoying her sleeping in every morning. The boys last day of school was June 5th and Caleb especially was so very excited that he doesn't have to get up for a while lol. Since it's been so hot lately Mark and I bought the kids a plastic blow up swimming pool for the days that the beach just isn't happening. The kids really enjoy it...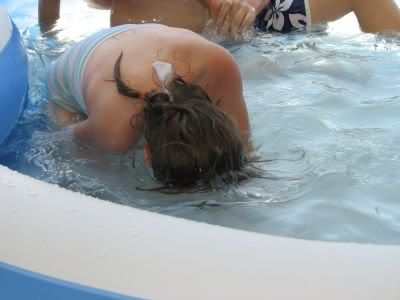 Elora saying she is "diving" LoL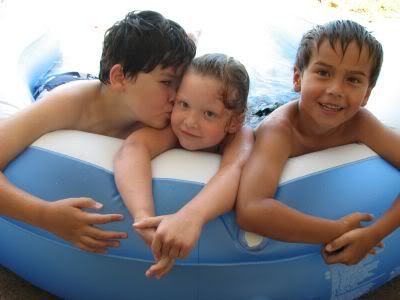 Having a sweet sibling moment :)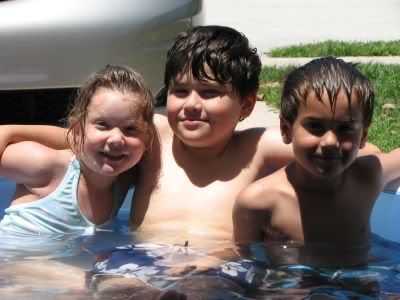 Three Little Monkey's sitting in a pool

It is official summer has begun here!