Well I will be honest I was craving cupcakes. So I get some ingredients together at the store and completely realized I forgot oil...So I am searching the internet since I had no desire to go back out and found some substitutes...Boy I am so glad I ran out oil! I made amazingly moist cupcakes with Vanilla Coke Zero!

AWESOME!

I also made my own frosting although it called for plain powder non creamer again this is where laziness kicked in. The frosting is more on the vanilla caramel side since that is what I had LOL. Lessoned Learned but they are still yummy!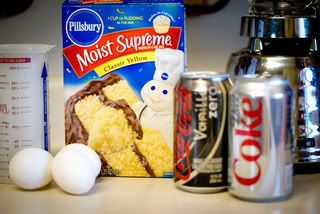 Now I have a pic of the diet coke can. You can use it as well. It's one full can to replace the oil. The batter does come out a little thinner but does bake up nicely.



I had an amazing sue-chef



The batter tasted pretty good too lol



He did all the mini cupcakes



He loves helping me bake!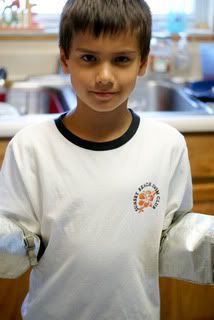 Ready to put them in the oven!



They look DELICIOUS!



These are the regular sized ones
The batter made 2 dozen regular sized
and 2 dozen mini's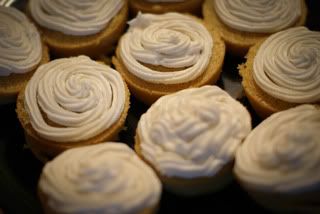 Frosted



Nice and Fluffy!