We had a nice mellow Father's day this year. The kids presented a card I had made that they had signed and even made coupons for their dad to use with sayings like "one good massage", "lots of XoXoXo", ect. It was super cute and he loved them.

Elora especially had her own surprise for her Daddy and she set up a tea party in her room. It was one of the cutest things ever!



Presenting Tea For Two!



yes her daddy fit his tush in that tiny chair



Having a wonderful time!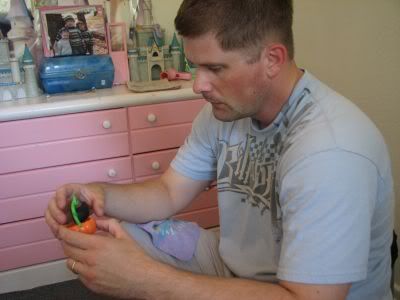 enjoying her LPS treat lol



Mark & I at the end of the day!