Well I finally did it! I broke down and signed Elora up for Cheer! She has has been asking for the last two years just about. Of course at the moment I thought she was too young, it won't hold her attention span, we were involved in several different activities, and my list of excuses could go on. But as I was "looking" into it we get a flyer from school, so I took it as a sign =)

She is VERY excited to start cheer. We signed up with UPWARD cheer/Football. She got all fitted for her uniform which we do NOT know the colors just yet but the more I sit here and think about it the more I get giddy! It's an excuse for more hair bows and of course PHOTOS!!!!

Here are some pictures of her just "practicing"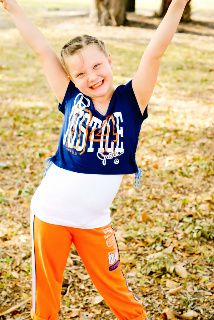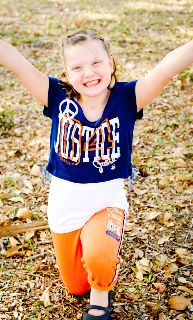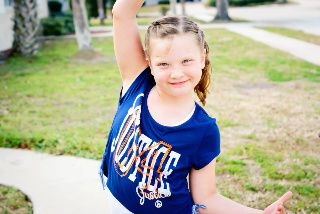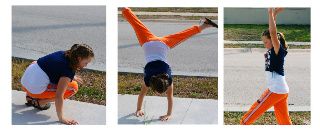 She is just going to do great and I can't wait!

Much love, hugs, & smooches!
-Michelle