Cub scouts has been a great confidence booster for the boys. We are so glad we got to sign the boys up. This past Saturday, March 21st, 2009 we had our very first Derby race for Cub Scouts. The boys worked hard on their cars with very minimal help from Mom or Dad. Andrew was very proud of his "Dragonfire" truck and Caleb with his race car.

We saw lots of neat derby cars and the boys loved looking at other kids idea's. Caleb raced in the Tiger division and placed 3rd out of the entire pack. Andrew took 1st place in his division which was for the Bears and he also took 2nd place out of all the cars in the entire pack (Tigers, Wolves, Bears, & Weblos). Andrew will be racing his truck in the Big Derby coming up on April 4th, 2009! Wish him lots of luck!

Here are some pics of their cars!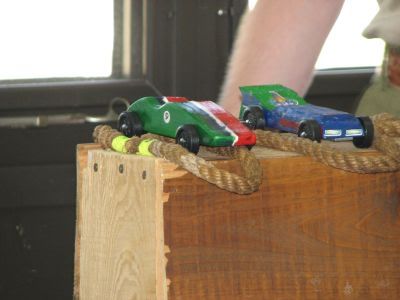 Caleb's race car is the green and red with blue and white stripes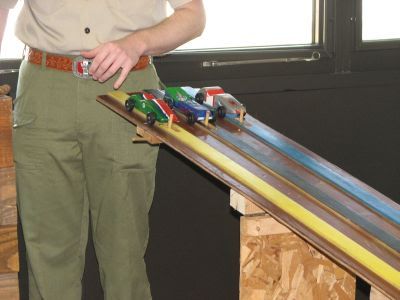 Ready, Set, Go!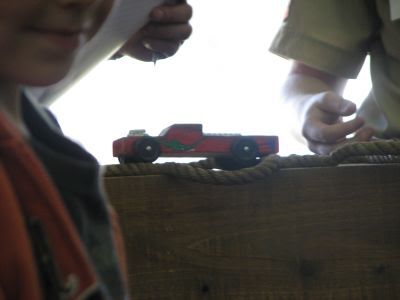 Andrew's Dragonfire Truck



Andrew's car is racing now!